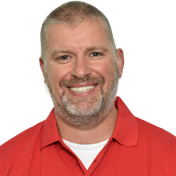 About me
Hi I'm Chris, Here's a little bit about me...
I'm in my 40s & I'm originally from Wheathampstead in Hertfordshire. I live in Chatteris with my wife & 2 teenage daughters. My tuition vehicle is a manual Vauxhall Astra – (named Annie by the wife & kids). I am licensed by the DVSA to give driving instruction and I am passionate about road safety. But I am more passionate about getting the best out of my students, teaching them to be SAFE drivers and sharing in their success!
In my previous life, I was a Police Officer spending the last 17 years of my career on the Road Policing Unit (Traffic Dept). My job was centred enforcing the FATAL 5 collision impact factors such as speeding, use of mobile phones etc, as well as investigating collisions of all natures & pursuit driving. I had the privilege of coaching new students to the unit which is slightly different to teaching people to drive, but the skill is broadly similar. As stated previously I am passionate about road safety as I have seen first-hand the devastation Collison's can cause to families. I have always been involved in delivering Road Safety Education programs to young drivers as unfortunately 17-25 year olds are the highest percentage of casualties on UK Roads & by helping to try & reduce that number is of great interest to me.
I passed my driving test 1991 & I am extremely experienced in driving emergency vehicles & non-emergency vehicles in various forms and in various roles, from low power vehicles to high powered pursuit vehicles, 4x4s & Vans right up to Class 1 HGV's, as well bring trained in specialist skills such as TPAC (Tactical Pursuit and Containment). This is a specialist skill that can only be completed when you are trained to drive at Police Advanced level. Because of these skills and roles that I have held I am well versed in the Roadcraft system and have an extensive wealth of knowledge of driving vehicles on Blue lights and emergency response. I am a member of the Institute of Advanced Motorists and have been for some time. Since leaving the Police I continued to use my blue light qualification & have worked alongside my local NHS Ambulance service driving front line Ambulances as a Non Clinical Emergency Driver.
I decided to become a driving instructor in the hope that I could pass on my knowledge & have a positive impact on student drivers and help them realise, not only their potential, but also their freedom in the form of EARNING their driving licence. The job gives me real satisfaction – there is nothing better than seeing someone succeed in achieving their goals. I will use my experience to help you to become a safe driver, remember it's a team effort & we can do this.
I've a friendly demeanour, I am calm and relaxed and will work with you to quickly build a rapport so we can work together to get the best out of our time with each other. I am familiar with various coaching and instructional techniques – so if something is not working, we can switch it around so that it works for you!
I chose to work with LDC because everybody is different and the LD System allows for flexibility in lessons so that you learn to drive safely at a rate that suits you. I aim to make every lesson enjoyable and as productive as possible. The LD System just helps me to do this more effectively.
Lessons are always conducted in a calm, friendly and relaxed manner as I firmly believe in making students feel at ease during lessons.
I hope this gives you a brief insight about who I am, so please feel free to get in touch!